Peter Gabriel Cancels Oscar Performance
Originally posted Friday February 13, 2009 06:15 PM EST
Photo by: Eric Charbonneau / WireImage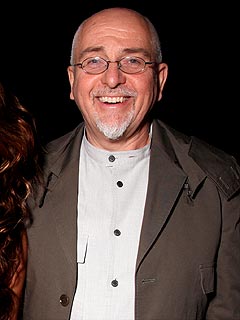 Peter Gabriel has pulled out of the Academy Awards after producers said they wanted to limit his time onstage.
Gabriel, whose song "Down to Earth" from
Wall-E
is nominated for best song, was asked to cut down his nearly six-minute song into a condensed version to be played as part of a medley, according to the Associated Press. Gabriel's time onstage would have been just over a minute, he says.
"I do think it's a bit unfortunate," Gabriel says in a video posted to his
Web site
. "The songwriters, even though they're a small part of the whole filmmaking process, we still work bloody hard and I think deserve a place in the ceremony as well."
Still, he plans to be at the Oscar ceremony in Los Angeles. "I'm an old fart and it's not going to do me any harm to make a little protest," Gabriel says. "But the ceremony should be fun and I'm looking forward to it."
The Academy hasn't commented on Gabriel's withdrawal.
The 81st Academy Awards air live Feb. 22 on ABC from the Kodak Theatre in Hollywood.
Get PEOPLE Everywhere
Advertisement