Join PEOPLE.com for the ultimate Oscars experience – red carpet photos, breaking news, and the latest on your favorite nominees
Winners & Nominees
Awards Show Countdown
December
January
February
Latest Headlines
Credit:

Weinstein; Courtesy Nate D. Sanders Auctions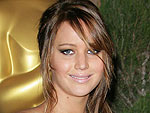 Originally posted 02/26/2013 09:05PM
Ever wanted to dress like an Oscar winner?

Here's your chance.

Just days after Jennifer Lawrence took home the Best Actress Oscar for her role as Tiffany in SIlver Linings Playbook, Nate D. Sanders Auctions of Los Angeles is selling off some of her costumes from the film.

One of the items the auction includes is a black wool winter coat by Moda International – which even comes with a pack of spare buttons with "Tiffany" written on them by the film's wardrobe department – worn throughout the movie.
Credit: Miramax; AFP/Getty; The Weinstein Company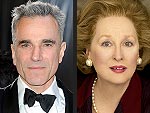 Update
Posted 02/26/2013 06:30PM
Originally posted 02/26/2013 02:20PM
Shirley MacLaine came – and just as quickly went – on Downton Abbey this season, but her breezy cameo got us thinking.

Now that the Terms of Endearment Oscar winner has broken down the barrier, who among Academy Award winners and nominees should next make a guest appearance on the popular PBS series?

And just what sort of character should he or she play? Upstairs or down?

Here, then, are some recent Oscar-caliber actors who might suitably fit the bill. Please be so kind as to select your favorite. (And, in the comments section, do cast them in suitable roles.) Ta.
Credit: Courtesy Seth MacFarlane; Inset: Kevin Winter/Getty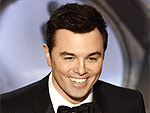 Update
Posted 02/26/2013 05:30PM
Originally posted 02/26/2013 11:30AM
Host Seth MacFarlane's Oscars night performance was met with laughs ... and lengthy, thorough critiques.

But there's someone who thinks the funny man did a perfect job – or should we say purr-fect?

"My cat said the show went well," the Family Guy creator, 39, playfully Tweeted.
Credit: John Shearer/Invision/AP; Marcus Tondo/InDigital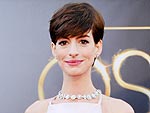 Originally posted 02/26/2013 03:30PM
What's a girl to do?

Best Supporting Actress winner Anne Hathaway's pale pink (and hotly debated) Prada gown wasn't the actress's first choice for the Academy Awards last Sunday.

"It came to my attention late Saturday night that there would be a dress worn to the Oscars that is remarkably similar to the Valentino I had intended to wear, and so I decided it was best for all involved to change my plans," she tells PEOPLE in an exclusive statement.
Credit: David Livingston/Getty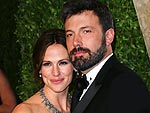 Originally posted 02/26/2013 12:40PM
And what did Ben Affleck do after his Argo won Best Picture on Sunday night? He took it all off – his facial hair, that is.

A friend of the actor-filmmaker's confirms to PEOPLE that following the Oscars ceremony Affleck, 40, shaved his beard at Craig's restaurant in Hollywood, – where wife Jennifer Garner and pal and Argo co-producer George Clooney were celebrating with him.

"The whole family was tired of [his] beard," says the friend.

Sure enough: "Jen brought clippers!" he added.

According to TMZ.com, the shave took place in the middle of the restaurant's hallway.
– Shakthi Jothianandan
Credit: Startraks; Getty; Admedia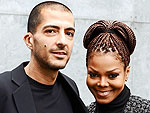 Originally posted 02/26/2013 12:00PM
Over the past few days, Hollywood has been engulfed in Oscar mania.

But even as best dressed lists, touching acceptance speeches and an appearance by the First Lady at the Academy Awards dominated the headlines, a few stars managed to reveal big news of their own.

Here's what you might have missed:
Credit: Jason Merritt/Getty; AKM-GSI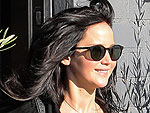 Update
Posted 02/26/2013 12:00PM
Originally posted 02/26/2013 09:15AM
Oscar's golden girl, Jennifer Lawrence, has gone brunette – almost jet black, in fact!

The day after winning Best Actress for her role in Silver Linings Playbook, Lawrence, 22, was right back at work – emerging from a Beverly Hills salon with newly dyed black hair as she prepares to play Katniss Everdeen in reshoots for the next Hunger Games movie.

The actress was dressed mostly in black, too – with a black cardigan and black skirt to go along with a gray T-shirt.
Credit: Zuma; Inset: Getty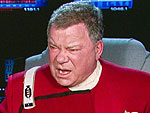 Originally posted 02/26/2013 11:30AM
So, how does it feel to have your name dropped before a billion people?

Surprising, says TV Guide business editor Stephen Battaglio, who was part of the lively opening exchange between Oscar host Seth MacFarlane and intruder from the future William Shatner.

In a spoof (and a screen grab), the Star Trek captain showed the Family Guy guy what would be his upcoming review from Battaglio.

"I didn't know it was coming," Battaglio writes on TV Guide's website. "I was watching the show at home with my wife. Staring at the byline, it took a few seconds to absorb."

And once it did, he says, "every electronic device in our apartment was ringing, buzzing, pinging or vibrating."

For the writer's full reaction, click here.
– Stephen M. Silverman
Credit: Frazer Harrison/Getty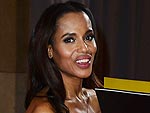 Originally posted 02/26/2013 11:00AM
Amid Oscar preparations, Kerry Washington made a little time for her mom over the weekend.

Fresh from the Independent Spirit Awards, the Django Unchained actress brought her loved one along to the Mattel Games gift lounge on Saturday in Santa Monica, Calif., where they bonded and talked about fashion.

"They told guests that they are extremely close and borrow each other's clothes constantly," an onlooker tells PEOPLE.
Credit: Getty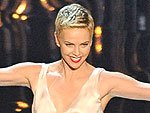 Originally posted 02/26/2013 08:35AM
Who knew Charlize Theron could dance? Or that Channing Tatum could do so with his clothes on?

Together they wowed the Academy Awards on Sunday, performing a challenging ballroom dance in front of 40 million viewers – each counting on their background in dance to make up for a frightening lack of rehearsal time.

"They were going to cram and rehearse constantly over two days [right before the Oscars]. But then they both simultaneously got the flu," producer Neil Meron tells PEOPLE.