Take a spin down the red carpet on Hollywood's biggest night, with the biggest stars, and see all the winners!
Winners & Nominees
Awards Show Countdown
December
January
February
Latest Headlines
Credit:

Bob D'Amico/ABC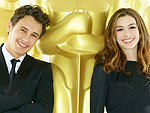 Update
Posted 02/28/2011 08:00AM
Originally posted 02/27/2011 09:20PM
Was it all a dream?

No, this year's first-time Oscar co-hosts Anne Hathaway and James Franco opened this year's ceremony in spoof of the year's top movies, leading with Leonardo DiCaprio in Inception ... and stepping into Alec Baldwin's dream, narrated by Morgan Freeman.

The evening's two hosts then dipped into The Social Network, The Fighter, True Grit, The King's Speech and Black Swan, with Hathaway performing "The Dance of the Brown Duck."

Finally ending up on the stage of Hollywood's Kodak Theatre, Hathaway and Franco then joked with audience members, including Franco's grandmother, who exclaimed, "I just saw Marky Mark!"


Tell us: Did you enjoy this start of the 83rd Oscars?
Credit: Jason Merritt/Getty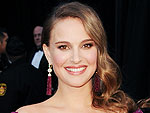 Originally posted 02/27/2011 08:40PM
Pregnant Natalie Portman has turned to an old favorite to craft her maternity wear for awards season – she showed off her baby bump on the Oscars red carpet Sunday night with a purple gown by Rodarte, who also designed costumes for Black Swan.

The actress, nominated for Best Actress, was glowing in her off-the-shoulder gown with pleats falling down the middle of her growing belly. She wore matching Tiffany earrings and sported flushed cheeks as she worked the carpet.

But, she told ABC's Robin Roberts, all that glamour isn't her ultimate joy. "Staying at home with messy hair in sweats ... is the biggest luxury of all," she said.
Credit: Steve Granitz/WireImage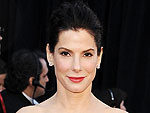 Originally posted 02/27/2011 08:30PM
Last year she won a Best Actress Oscar (for The Blind Side), but Sandra Bullock owned up to feeling better for this year's event – because she had a full night's sleep.

"We had a little man that no one knew about," Bullock told E! red-carpet host Ryan Seacrest of 2010's Academy Awards – later relating to ABC's Maria Menounos that nominee Javier Bardem has to be very tired with a newborn at home. And, while she didn't mention where – or if – baby Louis, now 1, was watching the Oscars, Bullock did have advice for those in the race Sunday night.
Credit: Steve Granitz/WireImage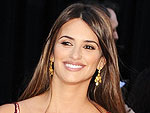 Originally posted 02/27/2011 08:15PM
Penélope Cruz and husband Javier Bardem are brand-new parents by day, and now they're officially a glamorous Hollywood couple by night as they walked their first red carpet – ever – as mom and dad, at the Oscars Sunday night.

Cruz, 36, and Bardem, 41, nominated as Best Actor for his role in Biutiful, wowed the fans lining the red carpet on their way into the Kodak Theatre.

Cruz, who just gave birth to a baby boy in January, revealed her rocking post-baby body, cloaking herself in a shiny, full-length red dress by L'Wren Scott that showed a trim tummy and accented ample cleavage. As she smiled shyly as cameras flashed around them, Bardem kept a firm hold of her hand.
Credit: Jason Merritt/Getty ; INF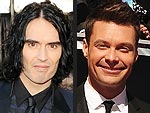 Originally posted 02/27/2011 07:00PM
Oscar night is for giving compliments and kisses – and E! red-carpet host Ryan Seacrest was on the receiving end of both – from Russell Brand.

The funny Brit, his mother Barbara at his side, told Seacrest in a flirtatious manner that he was looking very handsome and then leaned in to plant a smooch on Seacrest's cheek.

Rather than blanch at the budding bromance, Seacrest leaned over to return the kiss – on the cheek of Russell's mom.
Credit: Bob D'Amico/ABC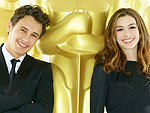 Originally posted 02/27/2011 06:00PM
Breathlessly awaiting the 83rd Academy Awards ceremony Sunday? Questions about the Oscars keeping you up at night: Who will be the next fashion stunner (or trainwreck) on the red carpet? Will The King's Speech beat The Social Network for Best Picture? And when was the last time an actor like 127 Hours nominee James Franco managed to co-host the ceremony and win an Oscar on the same night?

Never fear, PEOPLE has you covered. As for that last question – It was 1959, when co-host David Niven won Best Actor for Separate Tables. It's just one of many little-known facts revealed in Red Carpet Trivia Live, the live online game launching on PEOPLE.com during the Oscars Sunday night.

The game will offer a stream of questions and fun facts about the presenters and nominees as they appear on TV. Here's a chance to brush up on some trivia in advance with five things you may not know about Hollywood's golden night.


1. The red carpet runs through a mall
The Oscars may be the only major awards show held in a shopping mall. The home of the Academy Awards, the Kodak Theatre, is tucked away in the middle of Hollywood & Highland Center, just past an Aveda store and an Auntie Anne's Pretzels.
Credit: Matt Carr/Getty; B. Ach/INF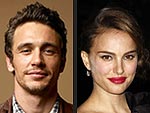 Originally posted 02/27/2011 02:55PM
Place your bets in the Oscar pool, nuke the popcorn and break out the bubbly – it's time again when the world's biggest names vie for acting accolades and fashion-plate plaudits.
Originally posted 02/27/2011 08:40AM
The cast of
Modern Family
may not be up for an Academy Award (only movies are honored) but they are celebrating Hollywood's big night with a series of comedic spots.
In the above clip, Cameron and Mitch (played by Eric Stonestreet and Jesse Tyler Ferguson) recount a disastrous round of charades that the whole extended family participated in last year.
What happened? Let's just say that Gloria (Sofia Vergara) isn't the best guesser when it comes to the game. And Phil (Ty Burrell) continues to demonstrate exactly where his mind is when he shouts out things like "Pretty Woman," "Sex and the City" and "Milk" while Gloria mimes out clues.
Originally posted 02/26/2011 11:00AM
Can't make to Elton John's annual AIDS Foundation Academy Awards gala this year? Don't fret. You can still get a taste of the party.

While John will welcome a who's who of A-listers, including David and Victoria Beckham, who are acting as chairs of the event, alongside Taylor Swift, Hugh Jackman and Miley Cyrus.

The event will go down at the Pacific Design Center on Sunday and will feature food by Chef Ludo Lefebvre. As for the drinks, well, Food Network personality Sandra Lee has dreamed up several cocktails for the soiree – and now you can make them yourself at your own home Oscar bash.

Want to make the drinks? Check out the recipes below:
Originally posted 02/23/2011 05:50PM
Is
James Franco
the one that
Anne Hathaway
wants for the Oscars?
Apparently so, as the
Academy Awards co-hosts
reenact the iconic carnival scene ("You're The One That I Want") from 1978's
Grease
in a YouTube clip that the Oscar-nominated actor
posted on Twitter
Wednesday afternoon.
In the
19-second video
, Franco slicks back his hair
a la
John Travolta's Danny Zuko and Hathaway shakes her tush – clad in the skin-tight leather pants made famous by Olivia Newton-John's Sandy Olsson.
Will this homage to
Grease
be included in their Oscars telecast? You'll have to tune into the
83rd annual Academy Awards
, airing live Sunday, Feb. 27, at 8 p.m. ET (5 p.m. PT) on ABC, to find out!
–
Janet Mock