Look back at music's biggest night, from the most jaw-dropping moments to the best show-stopping performances!
Winners & Nominees
Awards Show Countdown
December
January
February
Latest Headlines
Credit:

Kevin Mazur/WireImage (2)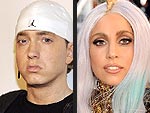 Originally posted 02/13/2011 08:00AM
The Grammys are Sunday night, and they promise plenty of star power, unexpected duets and actual awards. As for who will win big, well, you'll just have to tune in. In the meantime, here are a few things we expect will keep the telecast rocking:

• 1. It's Eminem's Night
It's been a big year for Eminem, who's nominated for a whopping 10 awards, including top honors Album of the Year and Record of the Year. Will Sunday solidify his amazing comeback? The rapper has been nominated in the past but has been seen as a controversial choice. Will the odds be in his favor this year? In a recent poll, 38% of PEOPLE.com readers said they wanted to see him sweep and take home all 10 awards.

• 2. What Will Gaga Do?
With Lady Gaga, you never know what to expect. We hear that the artist, who garnered six nods, will be performing her new song "Born This Way." How will she top last year's rollicking performance with Elton John? Something tells us she'll find a way to please her "little monsters." 


• 3. Look Out for Fresh Faces
Credit: Sipa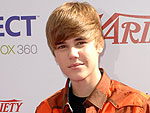 Originally posted 02/12/2011 01:00PM
Belieb it or not, pop wunderkind Justin Bieber has his very own cocktail – well, make that mock-tail – the Biebertini!

Nate Wiger, a mixologist at hotspot Drai's in Hollywood, has whipped up a virgin beverage inspired by the 16-year-old pop star. Now you can try mixing up a batch on Sunday when the double-nominee will go head-to-head with the competition at the 50th annual Grammy Awards. Bieber is up for best new artist and best pop vocal album.

Curious about the Biebertini? Make the recipe yourself:
Credit: Frank Micelotta/PictureGroup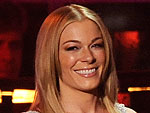 Originally posted 02/12/2011 12:00PM
It may only be February, but LeAnn Rimes already has plenty to celebrate in 2011.

In addition to her Grammy nomination for Best Female Country Vocal Performance for her hit "Swingin'," the newly engaged country star has two albums on the way later this year.

"Well, when you put it that way, I feel like I have a lot going on," Rimes, 28, told PEOPLE at the MusiCares Person of the Year Gala honoring Barbra Streisand in Los Angeles on Friday night, where she performed "Come Rain or Come Shine" with Jeff Beck and Bebe Winans. "But it's kind of chill. We're taking it as it comes and planning as it comes."


Credit: PictureGroup; Matthew Jordan Smith; Getty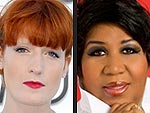 Originally posted 02/09/2011 12:00PM
There is only one Queen of Soul, but it takes a chorus of artists to celebrate her.

"As a "valentine" to Recording Academy Lifetime Achievement Award and Grammy Legend Award recipient Aretha Franklin, four-time Grammy winner Yolanda Adams, four-time Grammy winner and Latin Grammy winner Christina Aguilera, Grammy winner Jennifer Hudson, country superstar Martina McBride, and current nominee Florence Welch will join together on the 53rd Annual Grammy Awards in celebration of the 18-time Grammy winner and current nominee's music and ongoing legacy," the Recording Academy said in an announcement Wednesday.

The salute, to take place at the start of the program, will feature individual and collective renditions of some of Franklin's classics – though Franklin, 68, is not expected to attend Sunday night's event, presumably due to her recent, undisclosed health problems. According to her rep, she'll be at home in Detroit watching with her friends and family.
Credit: Nir Elias/Reuters/Landov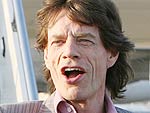 Originally posted 02/03/2011 09:25AM
Rihanna, Cee Lo Green, Gwyneth Paltrow, the Muppets … and Mick Jagger. What do they all have in common?

They're all set to perform live at the Grammys Feb. 13.

For the 67-year-old Rolling Stone frontman – believe it or not – this is a first, the Recording Academy announced Thursday morning. Jagger will take to L.A.'s Staples Center stage as part of a tribute to soul great Solomon Burke, who died last year.
Credit: Everett Collection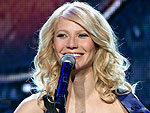 Originally posted 02/01/2011 11:10PM
Gwyneth Paltrow and Cee Lo Green are planning to make beautiful music together – at the Grammys.

The actress and the singer, who performed together on Saturday Night Live last month, will also be calling on some famous friends for help: the Jim Henson Company Puppets, PEOPLE has learned.

It's not yet known what song they'll perform, but what's clear is the bond that Paltrow and Cee Lo formed when recording a new version of his Grammy-nominated hit "F--- You."
Credit: Jason Merritt/Getty, Gamma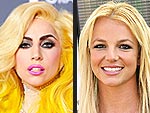 Originally posted 01/14/2011 03:00PM
Sure, they can put on a show, but this year's Grammy nominees wouldn't make it to the stage much without the love and adoration of their fans.

And to show their appreciation, stars like Lady Gaga and Katy Perry have, well, pet names for them. In the first of our latest Grammy Awards polls, tell us: Which nominee's fans have the best nickname?

In the other two polls below, we want to know which nominees you'd like to see pal up on stage and who you're singing the most praise for from the non-music categories?

Vote in our polls below:
Originally posted 01/13/2011 02:30PM
A Grammy nomination. A cameo on Glee. Either one is a high compliment for a song. But how about combining them – having a Grammy-nominated song featured on Glee? That's something extra special. (The cast of Glee meanwhile are Grammy nominees for Best Pop Performance by a Duo or Group for "Don't Stop Believin' (Regionals Version).")

In the first of our new Grammy Awards polls below, tell us: Which nominated song would you like see next on Glee?

In the other three polls below, we want to know who you'd love to party with on Grammy night, as well as your favorite music-video cameos and Jimmy Fallon duets of the year.

Vote in our polls below:
Credit: Mark Sullivan/Getty, Kevin Mazur/WireImage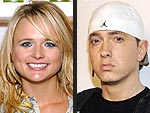 Originally posted 01/13/2011 08:35AM
Let there be music!

The Grammy Awards, which is known for its staggering array of performances, including unexpected collaborations and pairings, has announced its initial slate of performers, with six of this year's Grammy nominees already scheduled to take the stage at the Feb. 13 award show.

Those six acts – the first group of performers confirmed for the CBS telecast – are Eminem, Lady Gaga, Miranda Lambert, Katy Perry, Arcade Fire and Cee Lo Green.

Eleven-time Grammy winner Eminem leads the pack of Grammy hopefuls with 10 nominations. Gaga has six. Green and Perry have four each, and Arcade Fire and Lambert three each.

The 53rd Annual Grammy Awards will take place at the Staples Center in Los Angeles – and be broadcast live on CBS.
Credit: Frederick M. Brown/Getty; Rob Kim/Retna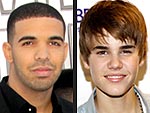 Originally posted 01/12/2011 01:00PM
One of Grammy's most exciting categories, this year's nominees for Best New Artist are an eclectic bunch. From rapper Drake to teen sensation Justin Bieber and the etherial sounds of Florence + the Machine – which artist made you sit up and listen?

In the first of our latest Grammy Awards polls below, tell us: Who is your favorite new artist of the bunch?

In the three other polls, we want you to weigh in on your favorite Grammy-nominated redhead; your least favorite Lady Gaga fashion piece; and the new music from Gwyneth Paltrow, who belted it out on Glee and in Country Strong, and Britney Spears.

Vote in our polls below.