Oscars 2013
Join PEOPLE.com for the ultimate Oscars experience – red carpet photos, breaking news, and the latest on your favorite nominees
Winners & Nominees
Awards Show Countdown
December
January
February
Oscars News
Credit:

Kabik/Retna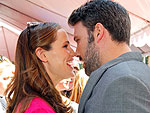 Originally posted 03/11/2013 11:50AM
What is Ben Affleck's follow-up act after his big Oscar win for Best Picture? A lot less Hollywood than some might think.

"Just sit back and take it in, not do anything, eat ice cream on the couch," Affleck, 40, said at Sunday's Chrysler-sponored 10th Annual Stuart House Benefit for child sexual assault victims, at the John Varvatos Boutique in West Hollywood.

"It's been a nice time hanging out with my wife, that sort of thing. We're enjoying it."
Credit: Courtesy Adele, Inset; Jordan Strauss/Invision/AP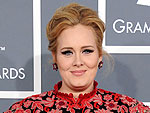 Originally posted 03/04/2013 08:50AM
Adele may have won her first Oscar for writing the latest James Bond title song "Skyfall," but she has her priorities right at home.

The singer-songwriter posted on Twitter a photo of her Hollywood golden boy standing beside a smaller toy souvenir statuette she brought home for her baby that read: Best Son.

While Adele, 24, has not yet revealed his name publicly, her boy with partner Simon Konecki, born last October, had traveled to Los Angeles with her for the Academy Awards show.
Originally posted 03/01/2013 09:45AM


Clearly, the country has become enamored with this year's Best Actress winner, Jennifer Lawrence. And if Bradley Cooper wasn't charmed by her already, now he has plenty to love about her.

"I feel like all I've been doing lately is setting him up," Lawrence, 22, told MTV of her Silver Linings Playbook costar.

But interest in the actor (PEOPLE's Sexiest Man Alive in 2012) is so great that the actress has had to strategize.

"I was like, 'You know what? I'm going to save time, I'm going to get you a booklet of pictures of my friends and you just go through and pick them out,' " she joked. "Because this is getting exhausting for me."
Credit: Courtesy Kelly Preston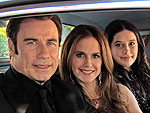 Originally posted 02/28/2013 07:00PM
Sure there were plenty of professional photographers on hand, but did you know Kelly Preston, Norah Jones and Quvenzhané Wallis snapped personal photos from Oscar night for their favorite charities exclusively for PEOPLE?

Preston, who took pics for the Jett Travolta Foundation and Heroes Health Fund, gives readers an intimate look as she gets ready at home with husband John Travolta and daughter Ella. The three later drove off to the red carpet in their 1962 Rolls Royce.
Originally posted 02/28/2013 04:45PM
Jennifer Lawrence
not only
has an Oscar
, she has a best friend in Louisville. Ky., where she grew up – and even Lawrence's own mother says this smiling neighborhood kid is a star. His name is Andy Strunk.
"Most popular guy in Kentucky," Lawrence, 22, tells Louisville TV station
Wave 3
. The two go back to having attended middle school together.
"He has the kindest heart of anybody I've ever met," says the Best Actress winner. "He's always in a good mood. And he's one of the funniest people I've ever been around."
Credit: Jason Merritt/Getty; Jim Smeal/WireImage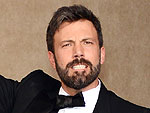 Originally posted 02/28/2013 12:30PM
The years may have passed, but the talent remains for Oscar nominees who have been there, done that and continue to look good doing it.

Denzel Washington, Robert De Niro, Helen Hunt, Sally Field, Alan Arkin and Tommy Lee Jones aren't strangers to the Academy Awards – all have taken home Hollywood's ultimate prize. This year, they all took that familiar red carpet walk again – with flair, grace and style.
Credit: David Livingston/Getty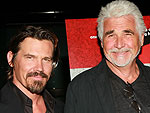 Originally posted 02/27/2013 12:30PM
James Brolin said his son Josh is doing fine in the wake of his impending divorce from Diane Lane, calling their split "mutual."

Brolin – who accompanied wife Barbra Streisand as she performed at the Oscars Sunday night – said his son, 45, was watching the Academy Awards show at a party with famed film directors the Coen brothers and his daughter.

"He's great," Brolin said. "You know, everything is mutual. It's all okay."
Originally posted 02/27/2013 07:50AM
She conquered the Oscars, and now Jennifer Aniston is preparing for another very big day.

The actress, 44, is in the process of planning her wedding to screenwriter-actor Justin Theroux, 41 – and she has already checked off some major tasks on her to-do list, including choosing wedding bands, setting a date and narrowing down dresses.

Just don't expect the wedding, which is likely to take place soon after Aniston wraps her current film in Connecticut on March 8, to be a lavish production.
Credit: Weinstein; Courtesy Nate D. Sanders Auctions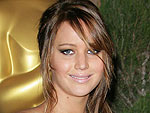 Originally posted 02/26/2013 09:05PM
Ever wanted to dress like an Oscar winner?

Here's your chance.

Just days after Jennifer Lawrence took home the Best Actress Oscar for her role as Tiffany in SIlver Linings Playbook, Nate D. Sanders Auctions of Los Angeles is selling off some of her costumes from the film.

One of the items the auction includes is a black wool winter coat by Moda International – which even comes with a pack of spare buttons with "Tiffany" written on them by the film's wardrobe department – worn throughout the movie.
Credit: John Shearer/Invision/AP; Marcus Tondo/InDigital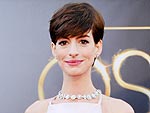 Originally posted 02/26/2013 03:30PM
What's a girl to do?

Best Supporting Actress winner Anne Hathaway's pale pink (and hotly debated) Prada gown wasn't the actress's first choice for the Academy Awards last Sunday.

"It came to my attention late Saturday night that there would be a dress worn to the Oscars that is remarkably similar to the Valentino I had intended to wear, and so I decided it was best for all involved to change my plans," she tells PEOPLE in an exclusive statement.