Awards Show Countdown
December
January
February
Latest Headlines
Credit:

Mario Anzuoni/Rueters/Landov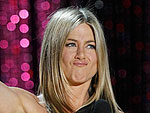 Update
Posted 06/03/2012 11:55PM
Originally posted 06/03/2012 10:00PM
America's sweetheart is a dirt bag – at least according to MTV.

Scooping up the first award of the night Sunday at the network's annual Movie Awards, Jennifer Aniston was crowned best on-screen dirtbag for her role as over-sexed (but still sexy) dentist Dr. Julia Harris, beating out costar Colin Farrell, Bryce Dallas Howard (The Help), Jon Hamm (Bridesmaids) and Oliver Cooper (Project X).

Introduced by Mila Kunis and Mark Wahlberg, who made references to some not-so-dirty do-gooders in their introduction, including Mother Teresa, the actress was more than happy to accept the honor.
Originally posted 06/03/2012 11:40PM
Whether you're a fan of fangs, wand-wielding wizards or those fresh-faced kids from The Hunger Games, Sunday night's MTV Movie Awards had a little something for every film fanatic – in the form of laughs.

And if you missed some of the show's more memorable moments, PEOPLE.com is breaking down the highlights.
Credit: Everett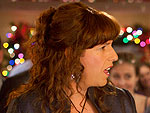 Originally posted 04/01/2012 10:30PM
Adam Sandler can ditch the high heels. His movie Jack and Jill, in which he played the twin siblings in the leading roles, turned out to be a bigger drag than anyone expected.

On Sunday night, the critical dud "won" 10 of the 12 Razzies for which it was nominated – a new Razzies record – being "dis-honored" in the categories of worst picture, actor and actress, supporting actress (David Spade as "Monica"), supporting actor (Al Pacino as himself), screen ensemble, director (Dennis Dugan), remake/rip-off (of Ed Wood's notorious Glen or Glenda), screen couple (Sandler and Katie Holmes and/or Al Pacino and/or himself).

"It's not really a clean sweep," Razzies founder John Wilson tells PEOPLE, explaining that the 12 total nominations for the movie included more than one in the supporting acting categories. "So it will go into the record books with an asterisk."
Credit: Frazer Harrison/Getty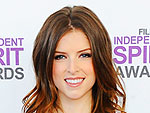 Originally posted 02/29/2012 05:55AM
Just one day before the Academy Awards, 50/50 star Anna Kendrick managed to fit in a little relaxation time after walking the red carpet at the Independent Spirit Awards in Santa Monica, Calif., on Saturday. She and an unidentifiable male "made a beeline" backstage where she sipped on a cocktail made of Jameson Irish Whiskey, a three-year sponsor of the awards. An onlooker tells PEOPLE that the actress "was very friendly to others in the lounge and seemed to be a in a great mood as she enjoyed her beverage." – Dahvi Shira
Credit: Everett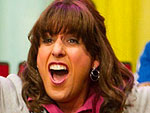 Originally posted 02/26/2012 02:00PM
Adam Sandler isn't up for an Oscar this year, but his work did not go unrecognized.

The comedian, 45, has earned 11 nominations between three movies from the Golden Raspberry Awards – or the Razzies – which honor the worst in film.

But that's not the worst of it: Sandler's work – as either actor, writer or producer – on Jack & Jill, Bucky Larson and Just Go With It surpassed Eddie Murphy's old record of five nods. Sandler's nominations include worst picture, worst screen couple, worst screenplay, worst rip-off, worst actor, worst actress and worst screen ensemble.
Credit: Jeff Kravitz/FilmMagic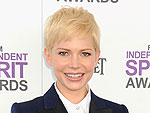 Originally posted 02/25/2012 07:15PM
Michelle Williams has another trophy to put on her mantel.

The My Week with Marilyn star earned best female lead for her on-screen transformation into dazzling blond icon Marilyn Monroe Saturday at the 27th annual Independent Spirit Awards. Accepting the award, she joked about how she wore "her own clothes" and cut "her own hair" when she came to the ceremony for the first time 10 years ago.

Williams, 31, already took home a major win for the role at the Golden Globe Awards and, come Sunday, she might have another prize for her shelf after the Academy Awards.

But the Indie Awards's biggest winner was The Artist, which took home the afternoon's top honor, best feature.
Credit: Shooting Star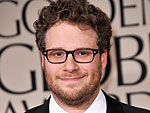 Originally posted 02/25/2012 09:00AM
An Oscar would be nice and all, but Seth Rogen says he's already "won the one award" he's longed to earn.

"I've won it twice, and that is High Times magazine's Stoner of the Year," Rogen, 29, says. "I actually lost to James Franco eventually."

The funnyman, who goes on to say he'd "rather host the Oscars than win an Oscar," gets his first big hosting gig at the Independent Spirit Awards on Saturday, airing on IFC at 10 p.m.
Credit: Jon Furniss/WireImage; Suzanne Plunkett/Landov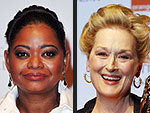 Originally posted 02/12/2012 05:25PM
This round goes to Meryl Streep.

As the race to Oscar night continues, the best actress competition took another turn Sunday when The Iron Lady star took home top honors at the Orange British Academy Film Awards for her portrayal of Margaret Thatcher in the Franco-British biopic.

Streep, 62, who stumbled with one of her shoes as she headed to the stage – "That couldn't be worse," she said while accepting her award – told the audience she was "very proud" of her film, according to The Telegraph.
Credit: Michael Tran/FilmMagic; Stephen Lovekin/Getty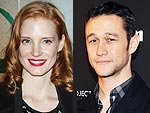 Originally posted 01/27/2012 09:40AM
The year's Film Independent Spirit Awards promises plenty of star wattage: nominee Jessica Chastain and Joseph Gordon-Levitt, who stars in the best feature nominee, 50/50, will present at the show.

The ceremony, held the day before the Academy Awards in a tent on the beach in Santa Monica, Calif., will also include appearances by Bryan Cranston, Elizabeth Banks and Ewan McGregor, who will also present awards on the show.

Hosted by Seth Rogen, the Film Independent Spirit Awards will also air on IFC on Feb. 25 (10 p.m.).

Among this year's crop of nominees: Michelle Williams, who also scored an Oscar nomination for My Week with Marilyn, for best female lead; and Ryan Gosling, who some say was snubbed at the Oscars, is up for best male lead for Drive.

Chastain, meanwhile, is up for best supporting female for Take Shelter.

Best feature nominees include: 50/50, Beginners, Drive, Take Shelter, The Artist and The Descendants.
Credit: Steve Granitz/WireImage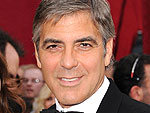 Originally posted 01/18/2012 03:00PM
Awards season is in full swing and this year's frontrunners are already becoming obvious – in England as well as America.

The British Academy of Film and Television Arts have announced the new nominees, including, Golden Globe winners – George Clooney, Jean Dujardin, Michelle Williams and Meryl Streep.

Meanwhile, the silent, black-and-white homage The Artist is quickly becoming the film to beat, leading the BAFTAs with 12 nominations, including best film, as well as acting nods for its two stars, Dujardin and Berenice Bejo.