Of all the real-life stories around this year's
Academy Awards,
few are as inspirational as that of Philomena Lee.
The modest, soft-spoken Irish nurse, now 80, whose book was adapted into the hit movie
Philomena
, will be among the honored guests at Sunday's Oscars. After all, the movie is nominated for Best Picture and Best Adapted Screenplay, and Judi Dench, who plays Lee, is up for Best Actress.
In some ways, it could be seen as the end of Lee's long journey. But as she told PEOPLE, she has long since come to terms with everything that happened to her – good and bad alike.
Warning:
Philomena
spoilers below.
"They told him they didn't know where I was," Lee recalls, fighting back tears. "They told him I'd abandoned him at two weeks."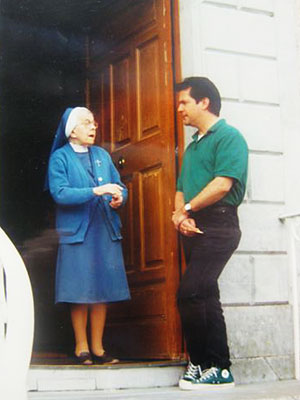 Courtesy The Weinstein Company
She is speaking of her son Anthony, whom she had in 1952 as an unwed 18-year-old. Banished by her family to the care of nuns at Sean Ross Abbey, she was forced to give Anthony up to an American family.
"He was the most adorable little boy," she recalls. "So affectionate and loving. I used to teach him nursery rhymes. I'd sing 'Danny Boy' to him and some Catholic hymns."
The nuns wouldn't tell Lee who had adopted Anthony after he was gone. Haunted by the loss, she didn't talk about him for 50 years – until 2002, when she told her two children (from her marriage to fellow nurse John Libberton) about the brother they had never known.
At her daughter Jane's urging, they set out to find Anthony – only to experience a second heartbreak. It turned out he had died in 1995. "I just froze," Lee says. "I was in shock. I was devastated. It was like we lost him all over again."
Lee and her daughter began piecing together the story of his life. His name was Michael Hess. He'd been a successful D.C. lawyer. He had contracted AIDS and died at age 43. Lee also learned that he had visited the abbey three times looking for her, but was turned away.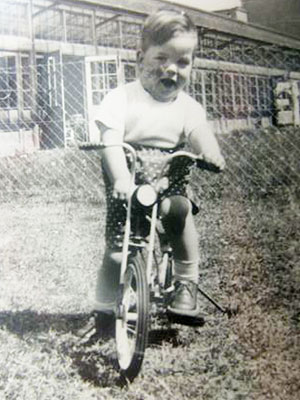 Courtesy The Weinstein Company
Before he died, he also told his partner that he wanted to be buried at the abbey. "He said, 'If something happens to me, bring back my ashes so maybe my mother will find me,' " recalls Lee. "He was so desperate to find me, even though he thought I had abandoned him at two weeks. He wanted to find me, and me to find him. And thank God, he did. I can pray to him and talk to him."
Lee says she isn't angry at the nuns. "I forgive them," she says. "He had a good life. A good partner. It's no good dwelling on the past. He would have been 61 last year, so how could you go through life being angry all the time? I just can't be angry. I'm thankful and happy I did find him, and that's all I ever wanted to do."
Lee and her daughter recently launched
The Philomena Project
to help children gain access to their adoption records. Between that and the movie, Lee feels at peace. "The movie has helped me put the whole story to rest," she says, "and please God, be able to help other people."
And now she is thrilled to be returning to the U.S. for the Oscars. "Everybody in America is so lovely and so welcoming," she says. "I'm amazed at how good people are."