Jennifer Lawrence
was the reigning darling of last year's awards season, and she may have passed that torch to
Lupita Nyong'o
. The recent Yale grad, who's already won a SAG Award and a Critics' Choice Award for her raw performance in
12 Years a Slave
, has been charming seemingly everyone with her refreshingly modest, heartfelt manner.
Based on the following evidence, Nyong'o might just be the new J.Law.
1. They both like to name-drop other celebrities in their speeches. Nyong'o gave a shout-out to costar
Brad Pitt
at Saturday night's SAG Awards, and Jennifer Lawrence's 2013 Oscar speech memorably featured an "I beat Meryl!" joke.
2. Lawrence is clearly as charmed by Nyong'o as we all are. In fact, her excitement over seeing the actress at the SAG Awards made for one of the evening's best photos.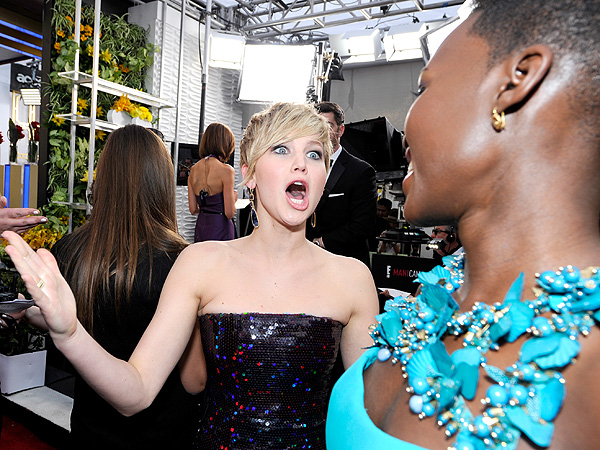 Kevork Djansezian / Getty
3. They've both worn show-stopping red numbers – Lupita's scarlet Ralph Lauren dress at the 2014 Golden Globes, and Lawrence's curve-hugging Calvin Klein gown at the 2011 Oscars.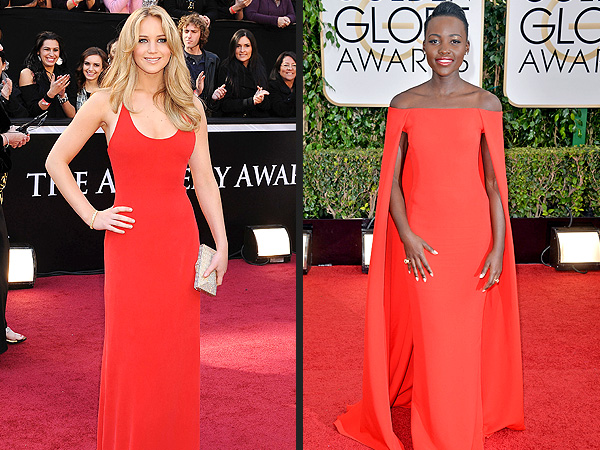 4. They were both nominated for a slew of awards for their breakout roles – Nyong'o for
12 Years a Slave
and Lawrence for 2010's
Winter's Bone
.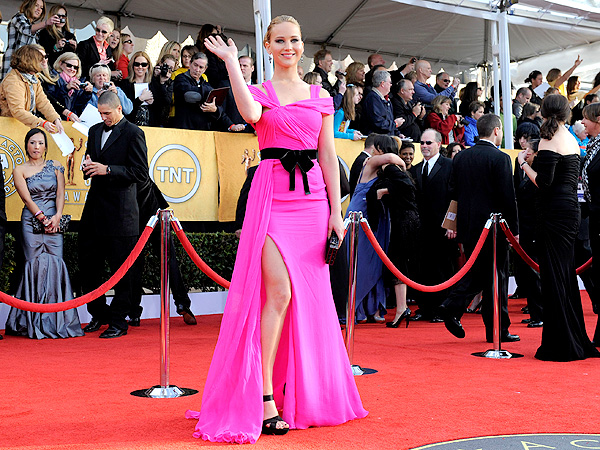 Jordan Strauss / Wireimage
5. Nyong'o won over Lawrence for best supporting actress at the SAG Awards.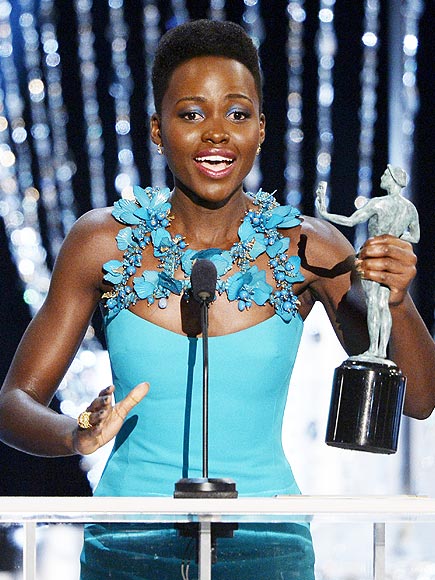 Kevork Djansezian / Getty
6. They both recently confessed to a childhood crush – Nyong'o
gushed to Jimmy Kimmel
about meeting Leonardo DiCaprio, and Lawrence
waxed nostalgic
about her teenage love for Justin Timberlake.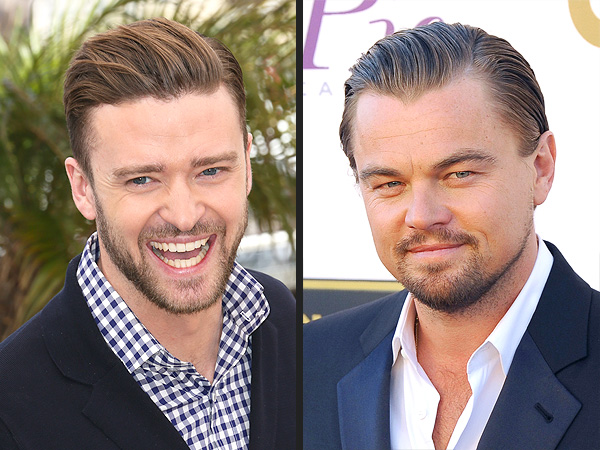 Straight from the SAG Awards!
Like us on Facebook for more stories like this!