Christian Bale
could be back in the Winners' Circle at
this year's Golden Globes
, and if so, it will be with a whole new look.
The actor took the Globe in 2011 for his role as a frail former boxer in
The Fighter
. But for his 2014 nomination
Bale super-sized it
, gaining 40 lbs. of flab to play the shady Irving Rosenfeld in
American Hustle
.
This is only one of the
startlingly rapid body transformations
that Bale has endured as part of his craft. His talent is consistent, but the actor himself comes in all shapes and sizes, from bulging Batman to gaunt crack addict and just about everything in between.
Check out the timeline of Bale's most shocking physical changes:
Newsies, 1992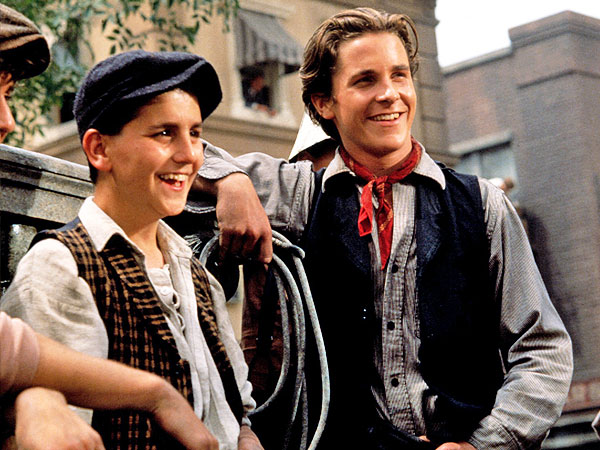 Buena Vista Pictures / courtesy Everett Collection
At the age of 17, Bale heel-clicked his way across the silver screen as Jack "Cowboy" Kelly in the musical
Newsies
. Little did we know the changes this kerchiefed lad would later endure.
Velvet Goldmine, 1998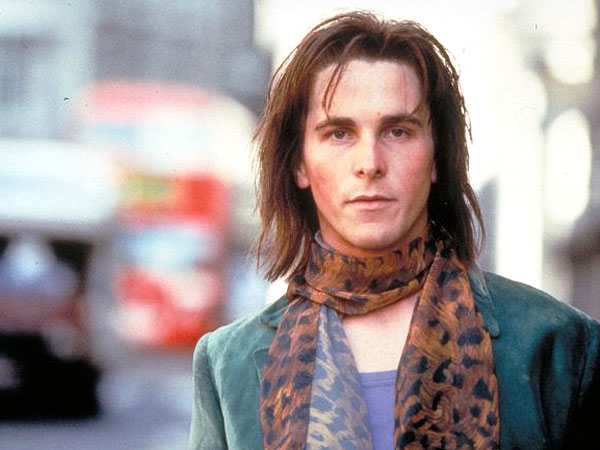 The most subtle of Bale's transformations, this glam rock tribute shows the actor as a fully grown man ... a man who sometimes wears eye shadow, but a man all the same.
American Psycho, 2000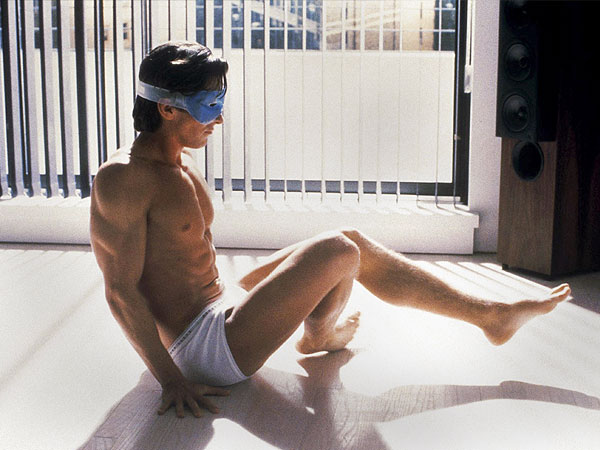 Lions Gate / courtesy Everett Collection
Bale ditched makeup for murder, bulking up to play killer perfectionist Patrick Bateman in
American Psycho
. To achieve his sculpted physique, the actor worked with a personal trainer for three hours a day, six days a week.
The Machinist, 2004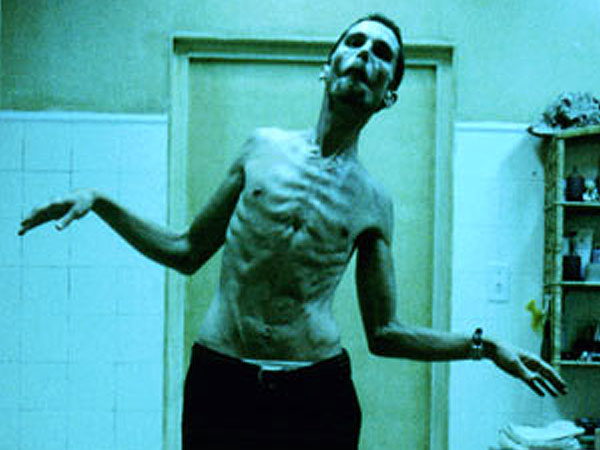 In one of his most infamous transformative roles, Bale stripped away his well-earned muscle to play insomniac Trevor Reznik in
The Machinist
. In order to lose 63 lbs. (he dropped to the shocking weight of 121 lbs.), the 6' actor cut himself off socially and subsisted on coffee, water and an apple a day for four months.
Batman Begins, 2005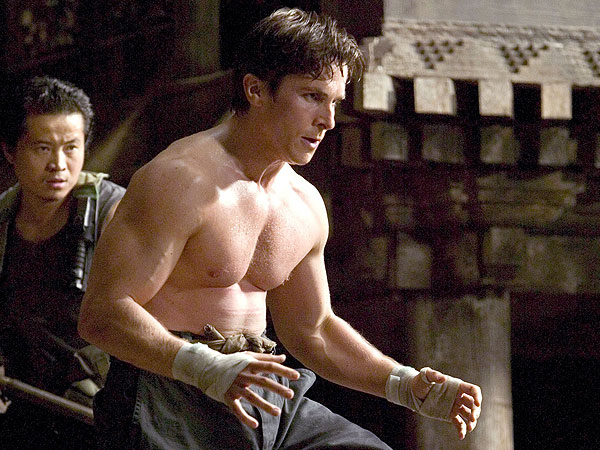 Warner Brothers / courtesy Everett Collection
Post-
Machinist
, Bale was tasked with achieving a strong Batman body in just a few short months. The actor ate a high-carb diet and returned to his three-hour training sessions to gain 60 lbs. of muscle, eventually adding on another 39 lbs. during filming.
Rescue Dawn, 2006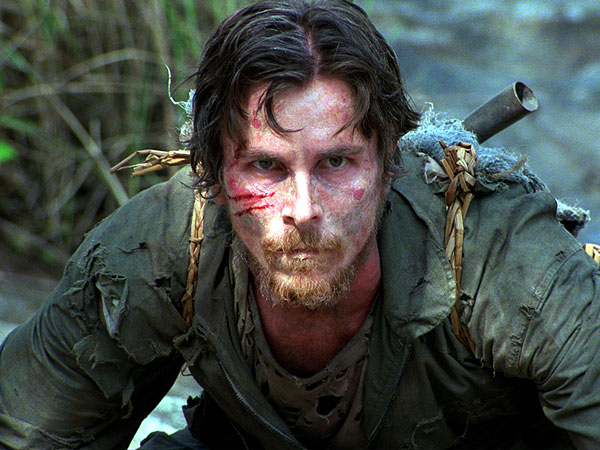 MGM / Courtesy Everett Collection
A weight-control pro at this point, Bale easily dropped the pounds needed for this survival film, crediting the movie's makeup team for most of his gaunt look.
Terminator Salvation, 2009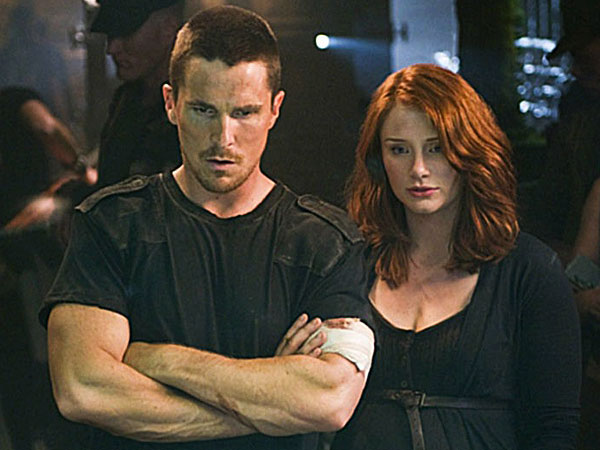 Warner Bros. / Courtesy Everett Collection
Best remembered for Bale's
rant heard around the world
, this film also required the actor to hit the gym in order to put on enough muscle to fight a robot revolution.
The Fighter, 2010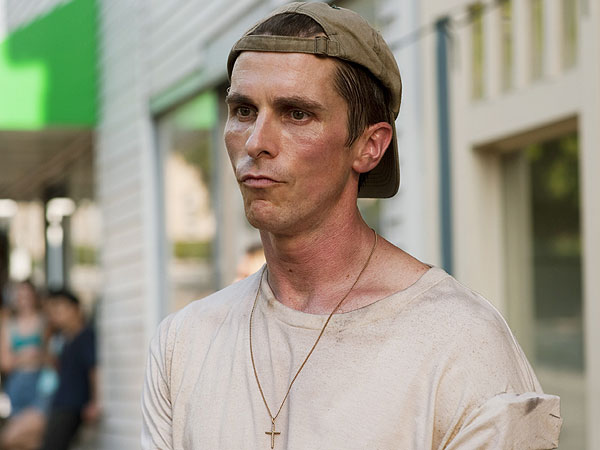 JoJo Whilden / Paramount Pictures / courtesy Everett Collection
To play the crack-addicted former boxer Dicky Eklund, Bale committed to cardio workouts, shedding pounds with long runs.
The Dark Knight Rises, 2012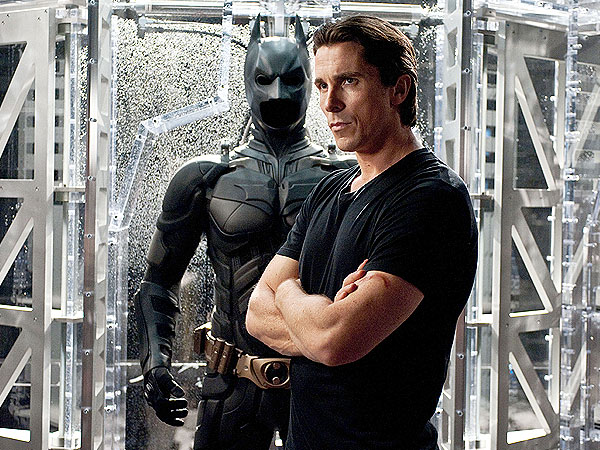 Ron Phillips / Warner Bros. / Courtesy Everett Collection
Bale's body may change, but Batman's doesn't. The actor embraced the weights to portray Bruce Wayne once more in
Christopher Nolan's final Batman film
.
Out of the Furnace, 2013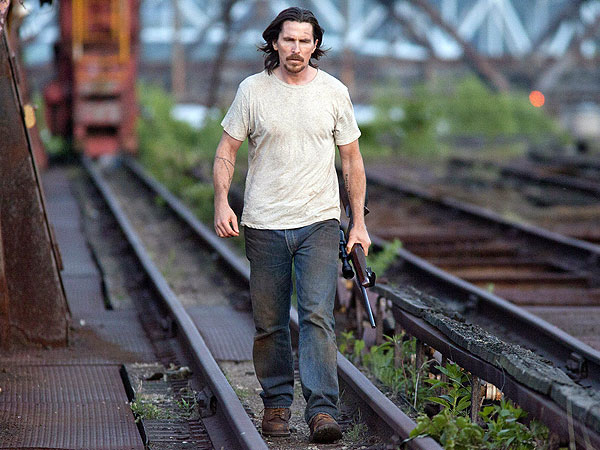 Kerry Hayes / Relativity Media / Courtesy Everett Collection
Goodbye, muscle mass; hello, cheekbones. Bale was asked – once again – to lose the bulk and drop down for his role as a haggard steel worker.
American Hustle, 2013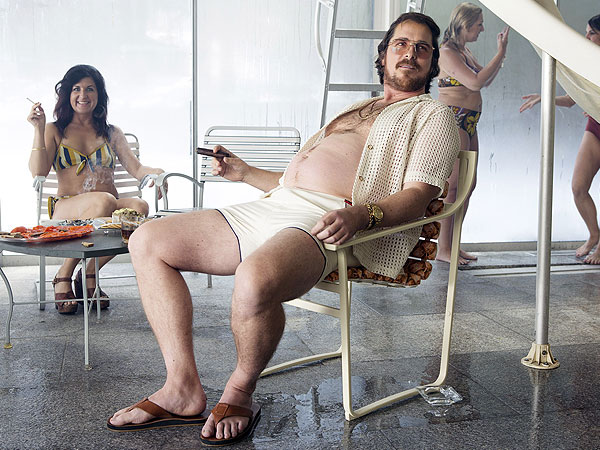 Francois Duhamel / ©Columbia Pictures / courtesy Everett Collection
Finally, Bale gets to eat! To get into the right "shape" for his turn as a soft-bodied con artist, the actor indulged in an endless amount of junk food – especially cheeseburgers – gaining 40 lbs. overall.
Exodus, 2014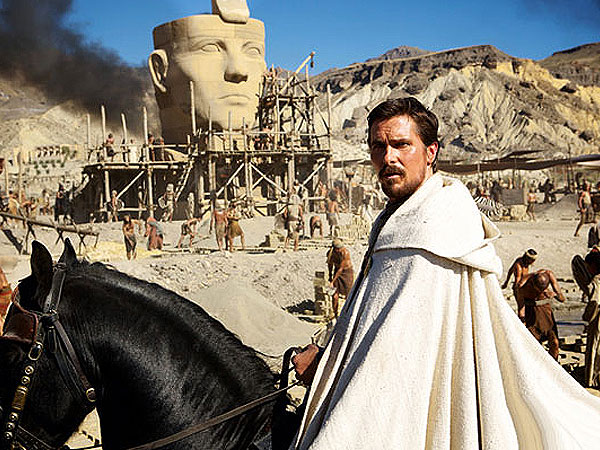 Moses isn't known for his flab, so Bale is back to the grind, appearing slimmed-down in the first images from Ridley Scott's
Exodus
.
WATCH: Christian Bale's Changing Looks
Like us on Facebook for more stories like this!